W2270
99 RM

These ratings are useful as indicators of potential product performance under normal conditions. They should not be considered a guarantee of future performance.
W2270 Overview
Take-anywhere hybrid with exciting yields to boost your early season lineup
Pollinates early and takes dry conditions in stride
Excellent greensnap resistance
Husks flare for fast drydown of high test weight grain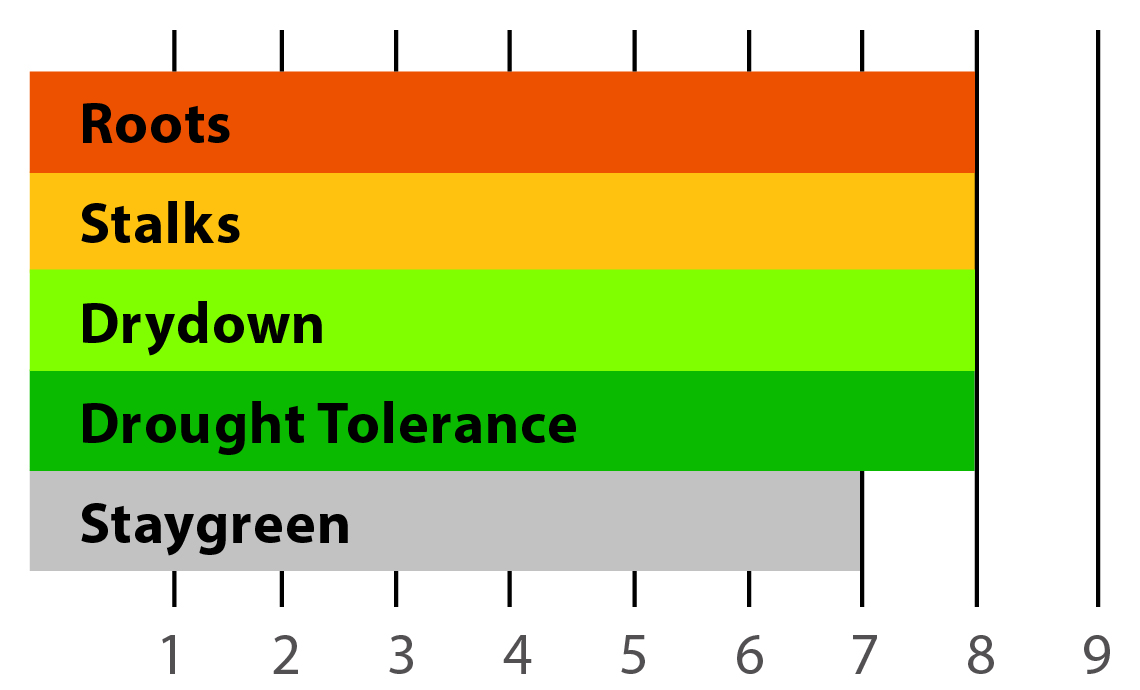 Placement/Management
Maximum yields at high populations. Expect a positive response to a fungicide application and crop management.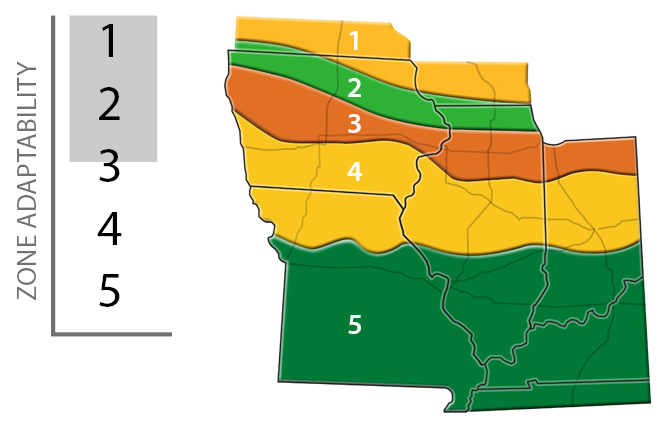 Soil Adaptability
Rating
Soil Category
VG

Light Soils

LOW CEC (<10); OM <1.5%; low water-holding capacity; non-irrigated sand; marginal productivity; drought prone.

E

Medium Soils

CEC 11–18; OM 1.5-3.5%; well-drained; silt loam; high productivity.

E

Heavy Soils

High CEC (>18); OM >3.5%; poorly-drained; high clay content; gumbo; muck.

VG

Poorly-Drained Soils

Soils that have the potential to remain saturated for prolonged periods; side hill seeps; gumbo muck.
Plant Physiology and Health
| | |
| --- | --- |
| Trait(s) | CONV |
| GDUs To Black Layer | A, 2580 |
| Days to Pollination | 70 |
| GDUs to Pollination | E, 1230 |
| Early Vigor | 7 |
| Early Canopy | - |
| Plant Height | MS |
| Stalk Strength | 8 |
| Root Strength | 8 |
| Green Snap Resistance | 8 |
| Drought Tolerance | 8 |
| Staygreen | 7 |
Ear/Grain Characteristics
| | |
| --- | --- |
| Ear Flex | SF |
| Ear Length | 9 |
| Ear Height | ML |
| Kernel Rows | 16-18 |
| Test Weight | 7 |
| Drydown | 8 |
Pest/Disease Ratings
| | |
| --- | --- |
| Goss' Wilt Tolerance | 6 |
| Gray Leaf Spot Tolerance | 6 |
| NLB, Race O, Tolerance | 7 |
| Stewarts Leaf Blight Tolerance | - |
| Anthracnose Tolerance | 7 |
Placement Considerations
| | |
| --- | --- |
| Continuous Corn | HR |
| Rimsulfuron Tolerance | N |
Numerical ratings are based on comparisons among Wyffels hybrids of like maturity where 1 = Low, 5 = Avg, and 9 = High expressions of a trait