W5510
107 RM

​
These ratings are useful as indicators of potential product performance under normal conditions. They should not be considered a guarantee of future performance.
W5510 Overview
Phenomenal yield potential for maturity
Wide geographic adaptability north to south
Excellent root strength
Expect yield response to higher populations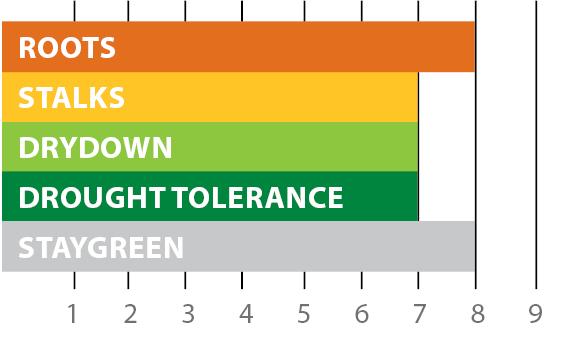 Placement/Management
Higher populations will boost yield potential. Great adaptability to move north or south of its zone. Consider a fungicide application to protect yield potential.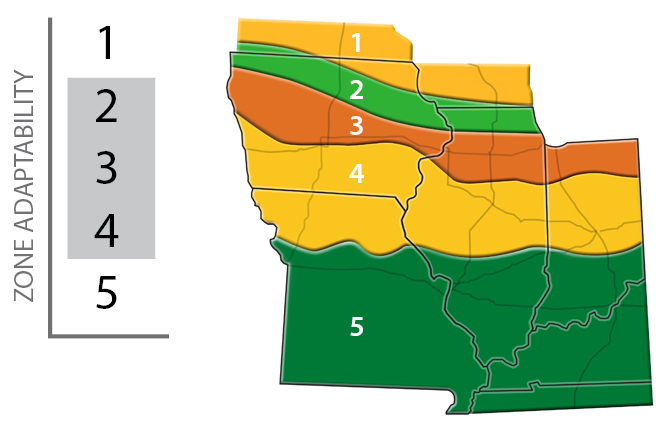 Soil Adaptability
Rating
Soil Category
VG

Light Soils

LOW CEC (<10); OM <1.5%; low water-holding capacity; non-irrigated sand; marginal productivity; drought prone.

E

Medium Soils

CEC 11–18; OM 1.5-3.5%; well-drained; silt loam; high productivity.

E

Heavy Soils

High CEC (>18); OM >3.5%; poorly-drained; high clay content; gumbo; muck.

VG

Poorly-Drained Soils

Soils that have the potential to remain saturated for prolonged periods; side hill seeps; gumbo muck.
Plant Physiology and Health
| | |
| --- | --- |
| Trait(s) | CONV |
| GDUs To Black Layer | L, 2700 |
| Days to Pollination | 75 |
| GDUs to Pollination | A, 1340 |
| Early Vigor | 8 |
| Early Canopy | |
| Plant Height | MS |
| Stalk Strength | 7 |
| Root Strength | 8 |
| Green Snap Resistance | 8 |
| Drought Tolerance | 7 |
| Staygreen | 8 |
Ear/Grain Characteristics
| | |
| --- | --- |
| Ear Flex | SD |
| Ear Length | 8 |
| Ear Height | M |
| Kernel Rows | 16-18 |
| Test Weight | 8 |
| Drydown | 7 |
Pest/Disease Ratings
| | |
| --- | --- |
| Goss' Wilt Tolerance | 7 |
| Gray Leaf Spot Tolerance | 7 |
| NLB, Race O, Tolerance | 8 |
| Stewarts Leaf Blight Tolerance | |
| Anthracnose Tolerance | 8 |
Placement Considerations
| | |
| --- | --- |
| Continuous Corn | |
| Rimsulfuron Tolerance | N |
Numerical ratings are based on comparisons among Wyffels hybrids of like maturity where 1 = Low, 5 = Avg, and 9 = High expressions of a trait